GeNeEvent - ISIEM 2017: Fourth National Conference of the Indian Society of Inborn Errors of Metabolism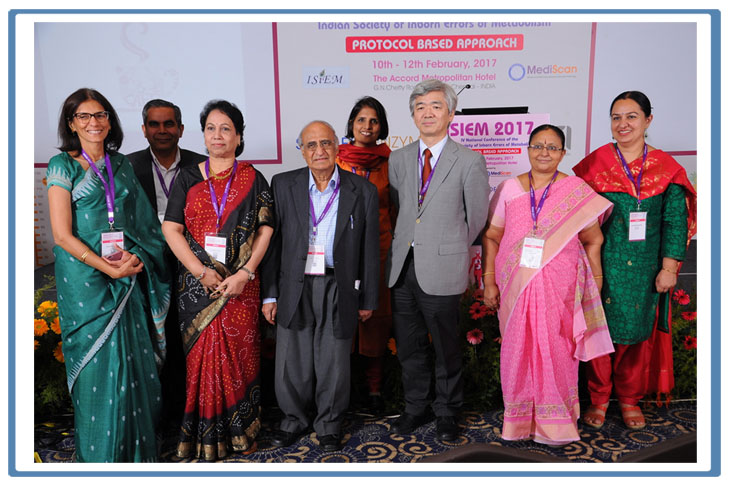 The IV National Conference of the Indian Society of Inborn Errors of Metabolism, hosted by Mediscan and the ISIEM, was held on 10th - 12th February 2017 at Chennai. The first day was dedicated for parallel diet and laboratory workshops. Members from FSSAI and Infant and Young Child Nutrition Council of India (IYNCI) participated in the diet workshop and ways and means of providing special formulae for children with IEM were discussed. The laboratory workshop highlighted the principles of various biochemical tests, samples needed, test process, interpretation and cautions to be followed. The conference based on the main concept of 'Protocol based Approach' had several sessions highlighting the practical approaches to common metabolic problems. The Sandor Oration was delivered by Dr Priya Kishnani on her experiences in developing treatment for Pompe Disease. This conference served as a unique meeting point for dieticians, metabolic specialists, geneticists, pediatricians, FSSAI and parents and this served as a wholesome educative experience for all.
GeNeEvent - Manipal Genetics Update on Genetic Counseling

The first national level meeting of genetic counselors, clinicians and geneticists was held in Manipal during 3rd – 4th March 2017. About 100 delegates and resource persons attended the event. The meeting focused on principles of genetic counseling, training programs in India and abroad and the scope and future prospects for the genetic counseling profession across the globe. Professor Shubha Phadke, Professor Heather Skirton, Dr Beverley Yashar, Ms Lori Dean and Dr Smita Rao were among the resource persons.
Download PDF